Project omschrijving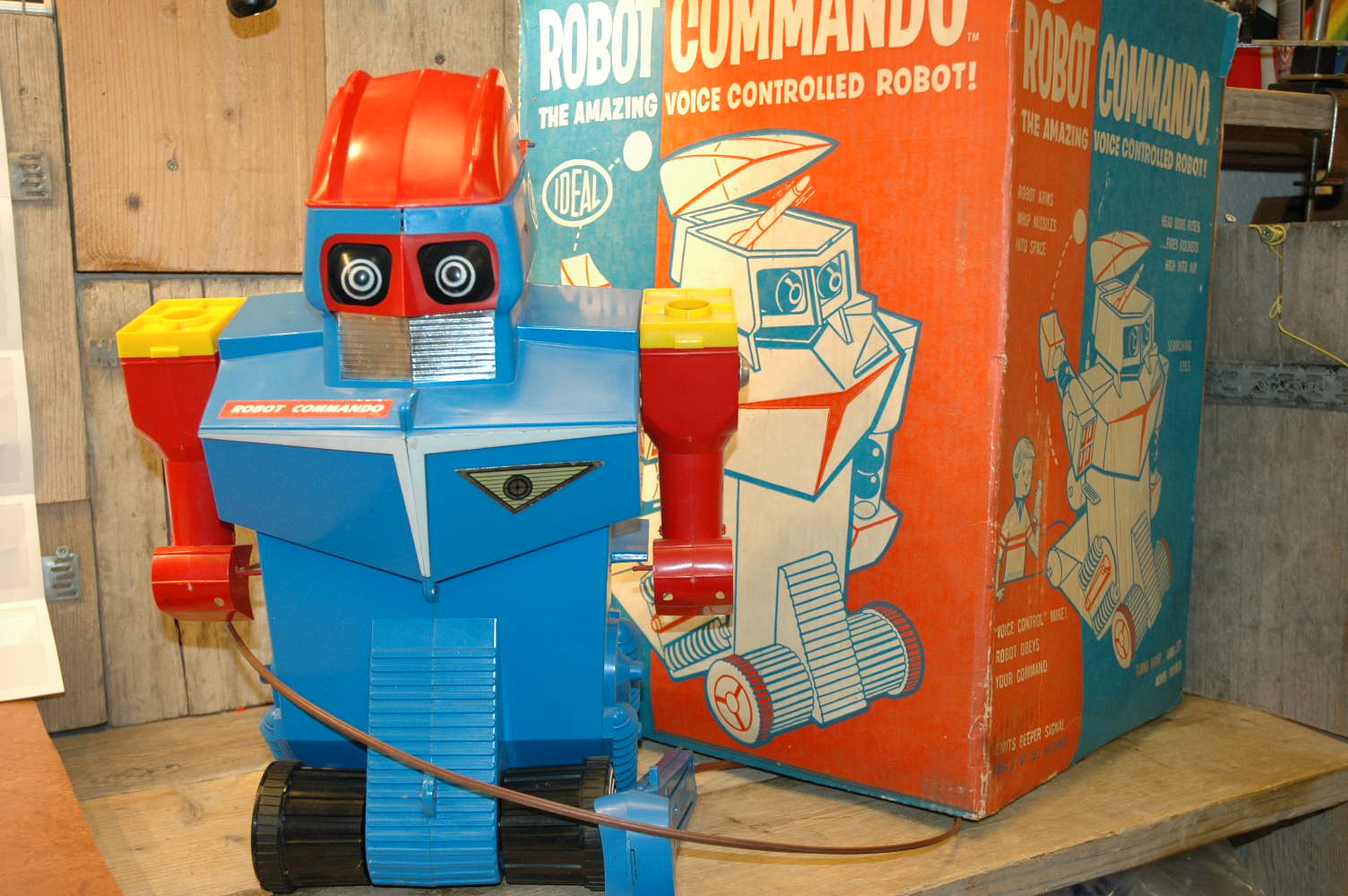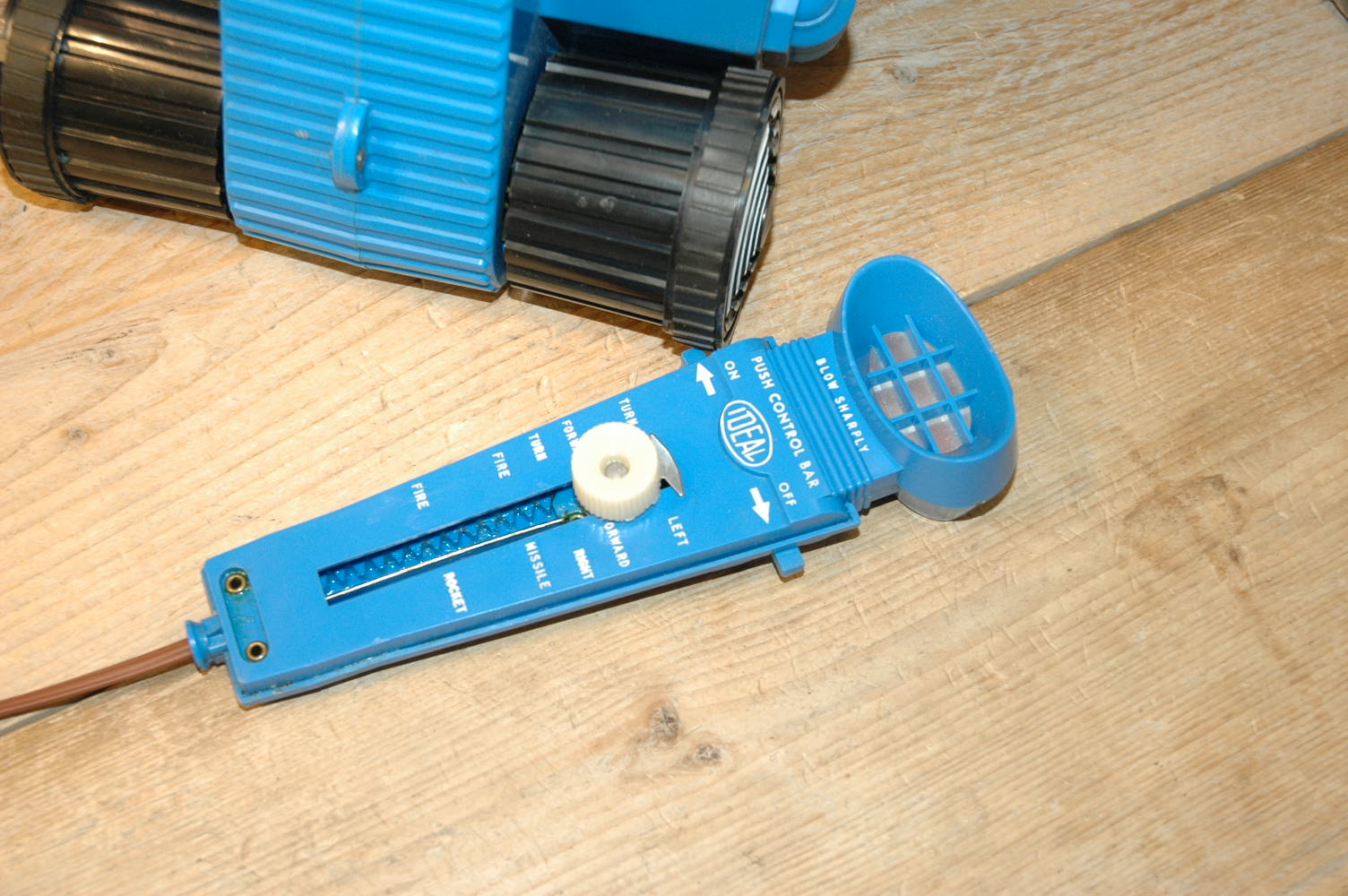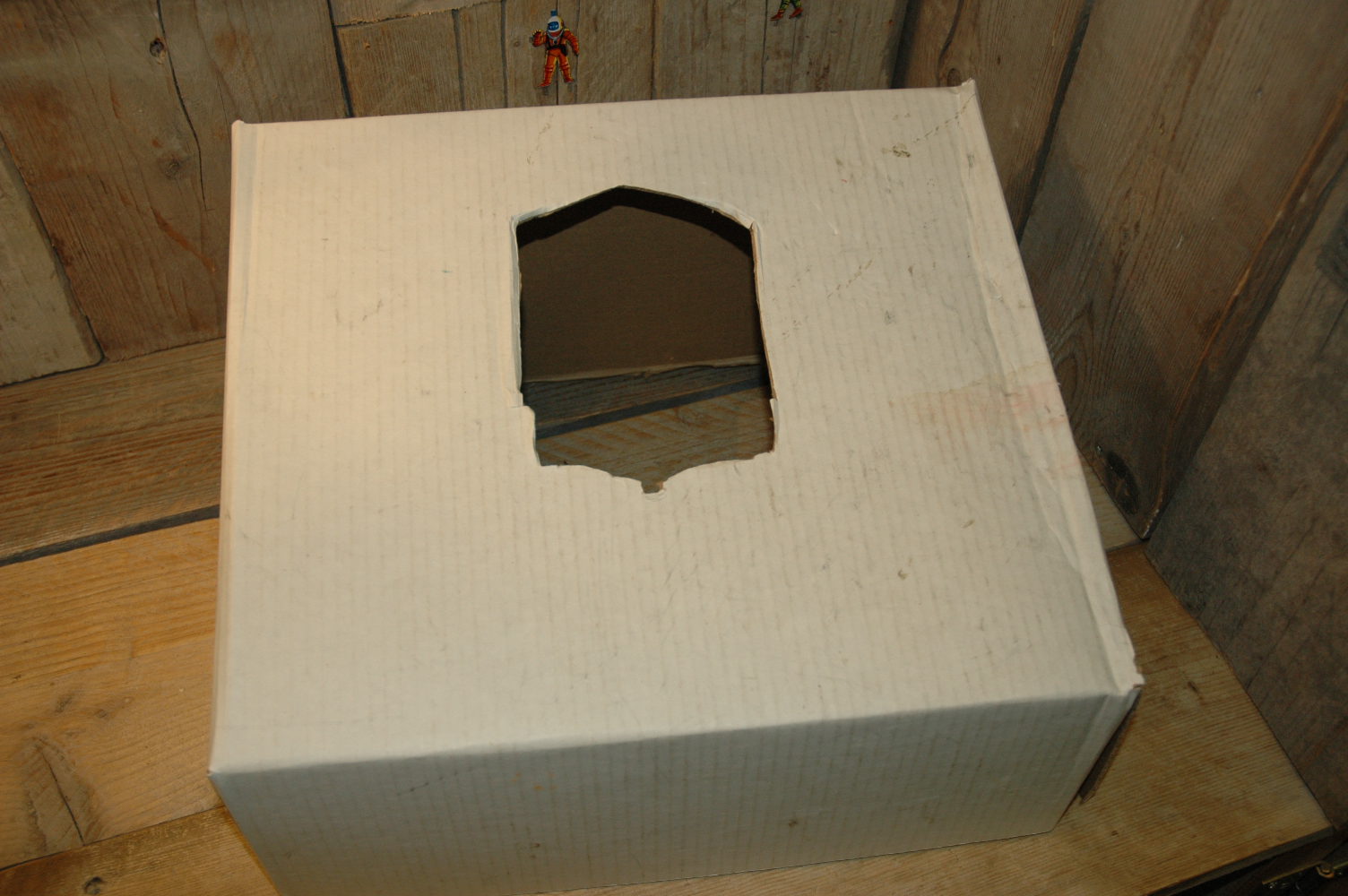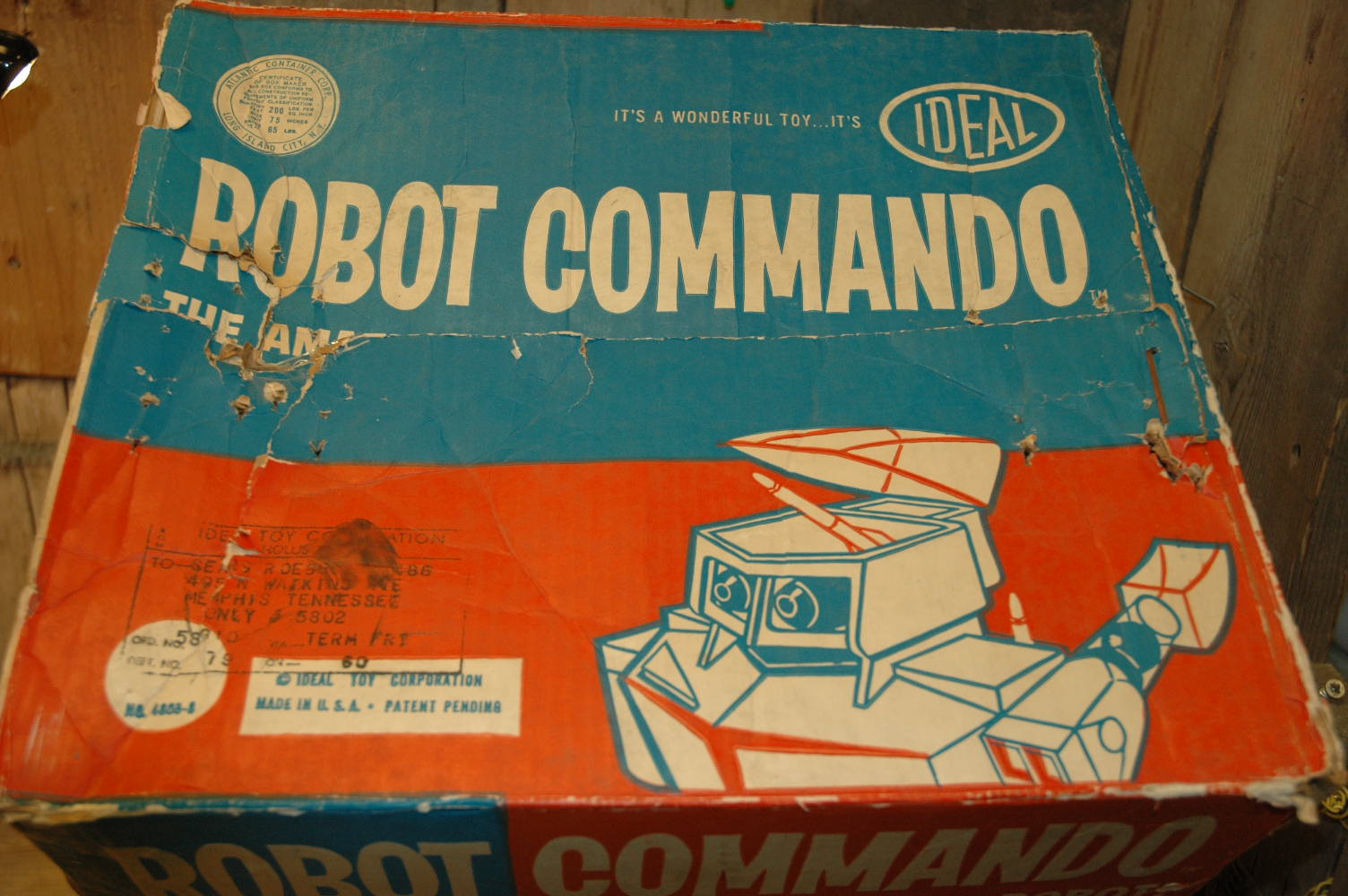 Ideal – Robot Commando.
Released in 1961, the robot was designed by Marvin Glass & Associates and was marketed as, "the only robot that responds to commands," and, a "one-man army." He was made of high-impact multi-coloured plastic and ran on three D-sized batteries installed in his base. Well this is what i found in the first search hit on google… 
Looking closer to the robot i see something really different: i see DIAMOND PLANET ROBOT..  ! :). Its very very clear that the Japanese "stole" the design to create Yonezawa's Diamond Planet Robot ! 😉 Look at Robot Commando and you can see what i mean !
Back to the robot.. impressive Robot, battery operated.. made by Ideal in the US in the late fifties / early sixties… With a cored remote control with speech mechanism and knobs to control the robot.
According to the Box:  The Amazing Voice Controlled Robot.
– Robots arms whips missiles into space
– Head dome rises fires rockets into air
– Searching eyes
– Voice control Mike. Robot Obeys your commands
– Emits beeper signal
– Turns right, turns left and moves forward
So you see.. a VERY attractive robot.. keeping in mind that this robot is over 60 Years !! old ! amazing !!
The condition of this Robot Commando is excellent to near mint with original box + inserts. The robot comes with 2 rockets, original instructions and a ball and is in working condition. The box is very good to excellent with a stain in one of the side panels but overall.. a fantastic box considering the size of the robot and the age…
its already a miracle these toys still have their boxes 🙂
No cracks or any damage to the robot.. fantastic find .. hard to find robot and box in this condition !.
Contact me For Price        at         boogo.nl@gmail.com