Project omschrijving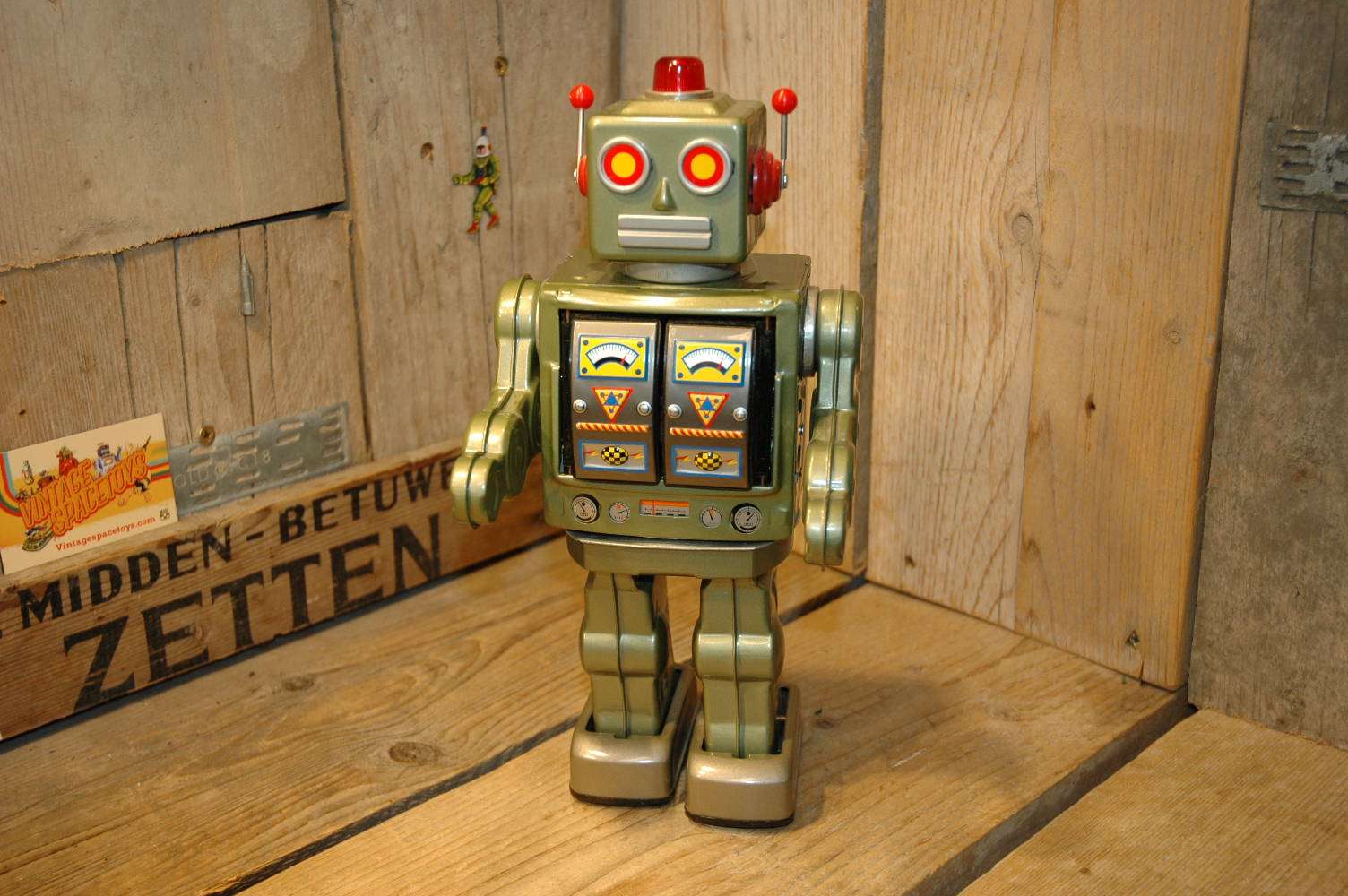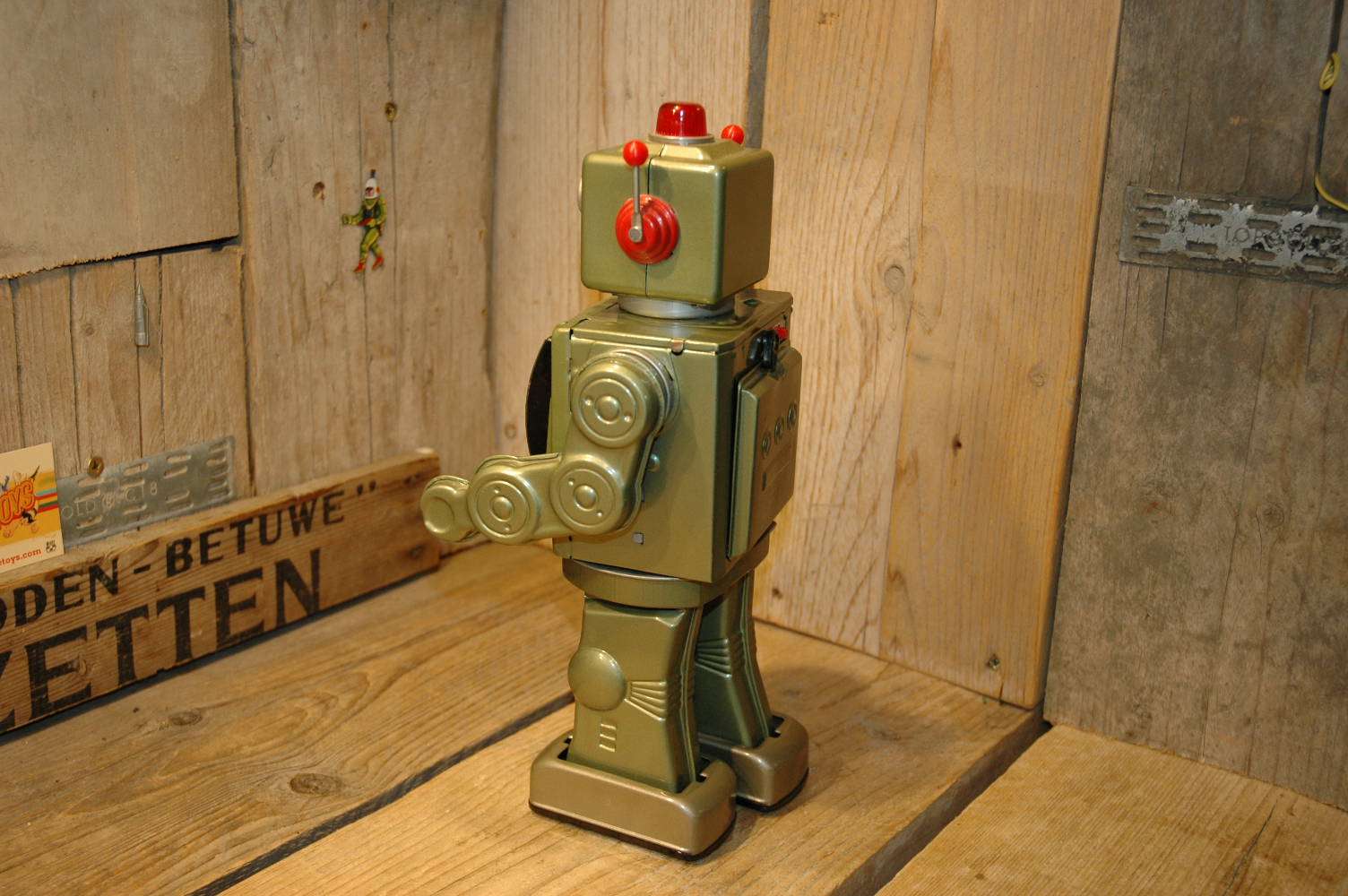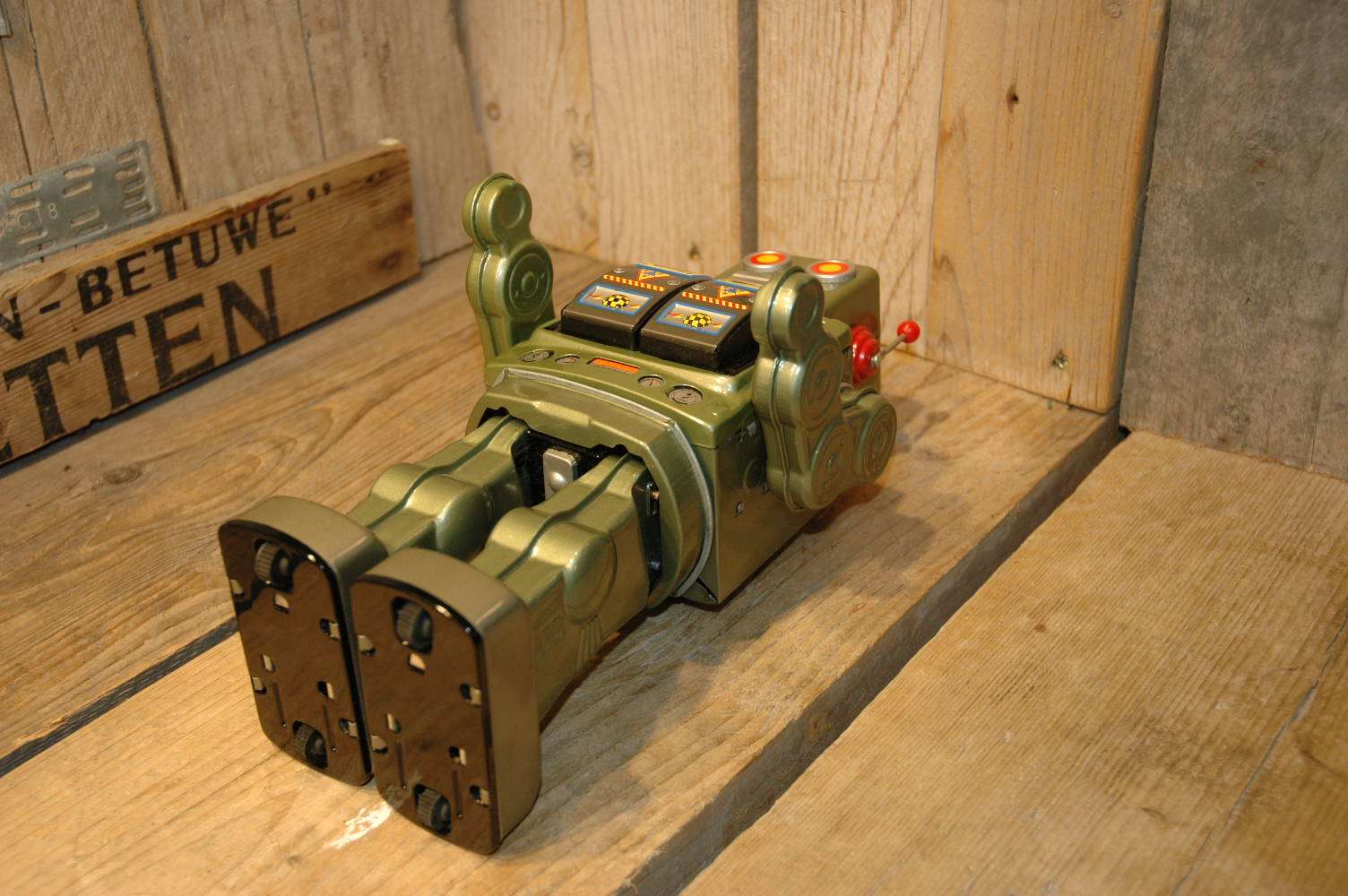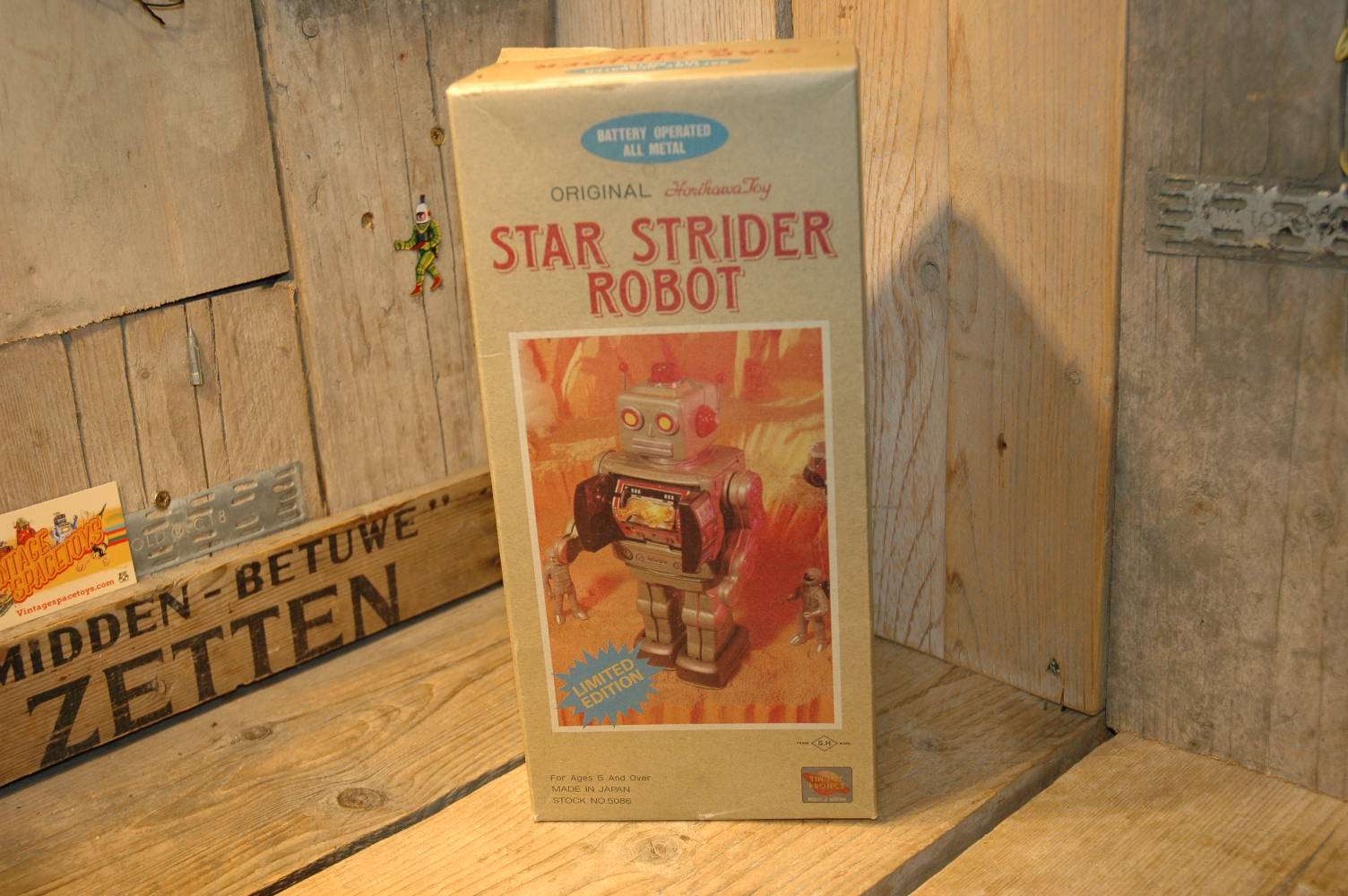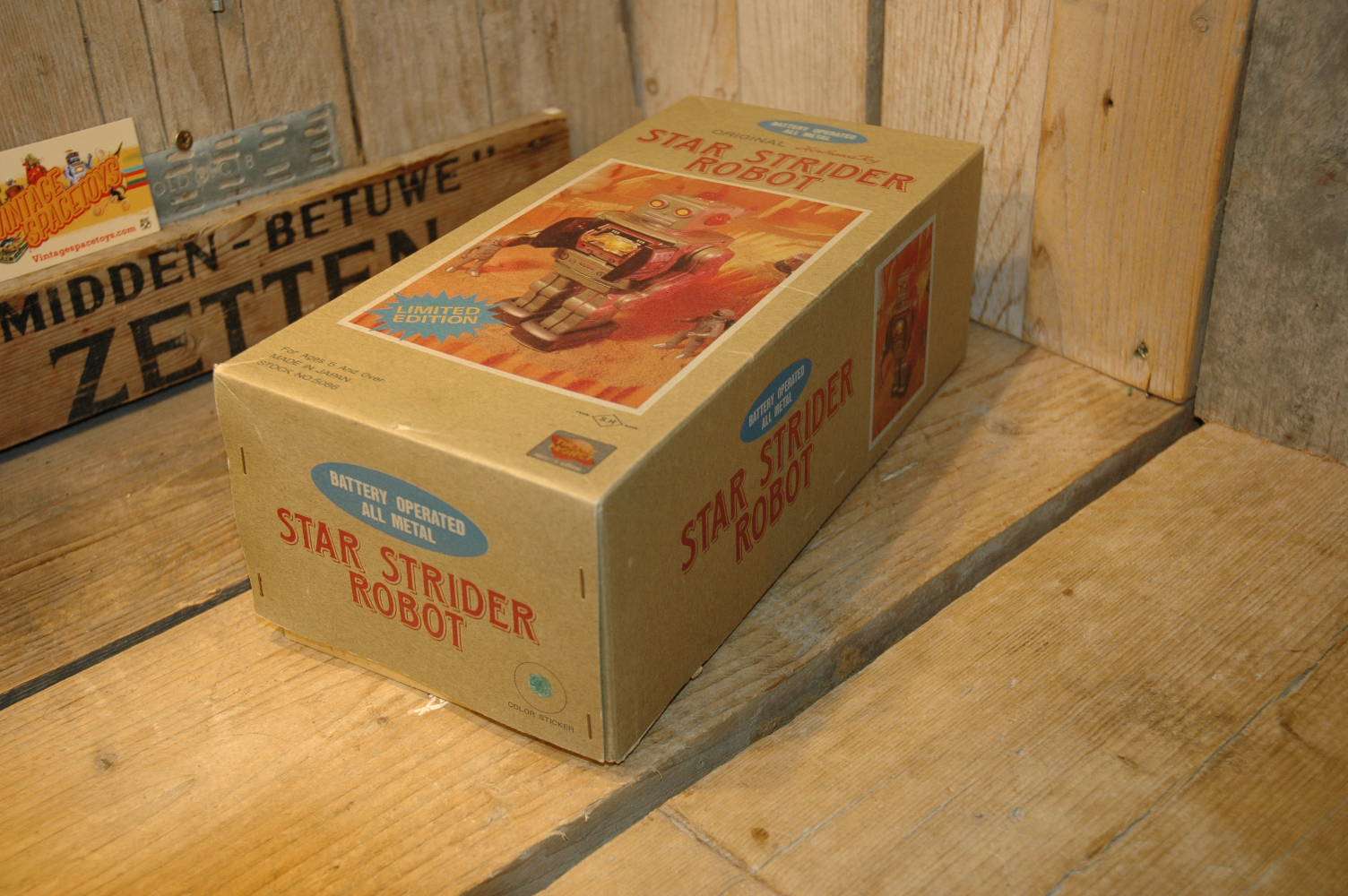 Horikawa – Star Strider Robot Green Variation
For me this robot belongs on ANY collectors shelve because of this youtube movie: IDIOTS
also if you dont buy this robot.. take a look.. its hilarious, showing how are all got trapped into apple's replacement program..
For this movie.. this robot was slightly modified but it was for sure this robot that was used here…( and then the red version of course ! 🙂
Made in Japan by Metal House ( former Horikawa ) and they want to know it because its with big capitals on the box: ORIGINAL Horikawa Toy ! 🙂
I have no idea when these were made exactly but not that much were ever produced.. as they are pretty hard to find…Made in several colors but not much in Green !
The robot is battery operated, runs on 2 D-Cells and has shooting lighted guns, walking action and rotating action.
high end robot made in Japan.. dont confuse these with the later Chinese ones… those are cheap bad robots.. these are made according the "golden age" standards ! Japanese quality toys ! 🙂
this example is mint unplayed with in original box … an absolute MUST have !… and.. dont forget to watch the 4 minute movie… you will love it… Promise !
Contact me For Price               at               boogo.nl@gmail.com