Project omschrijving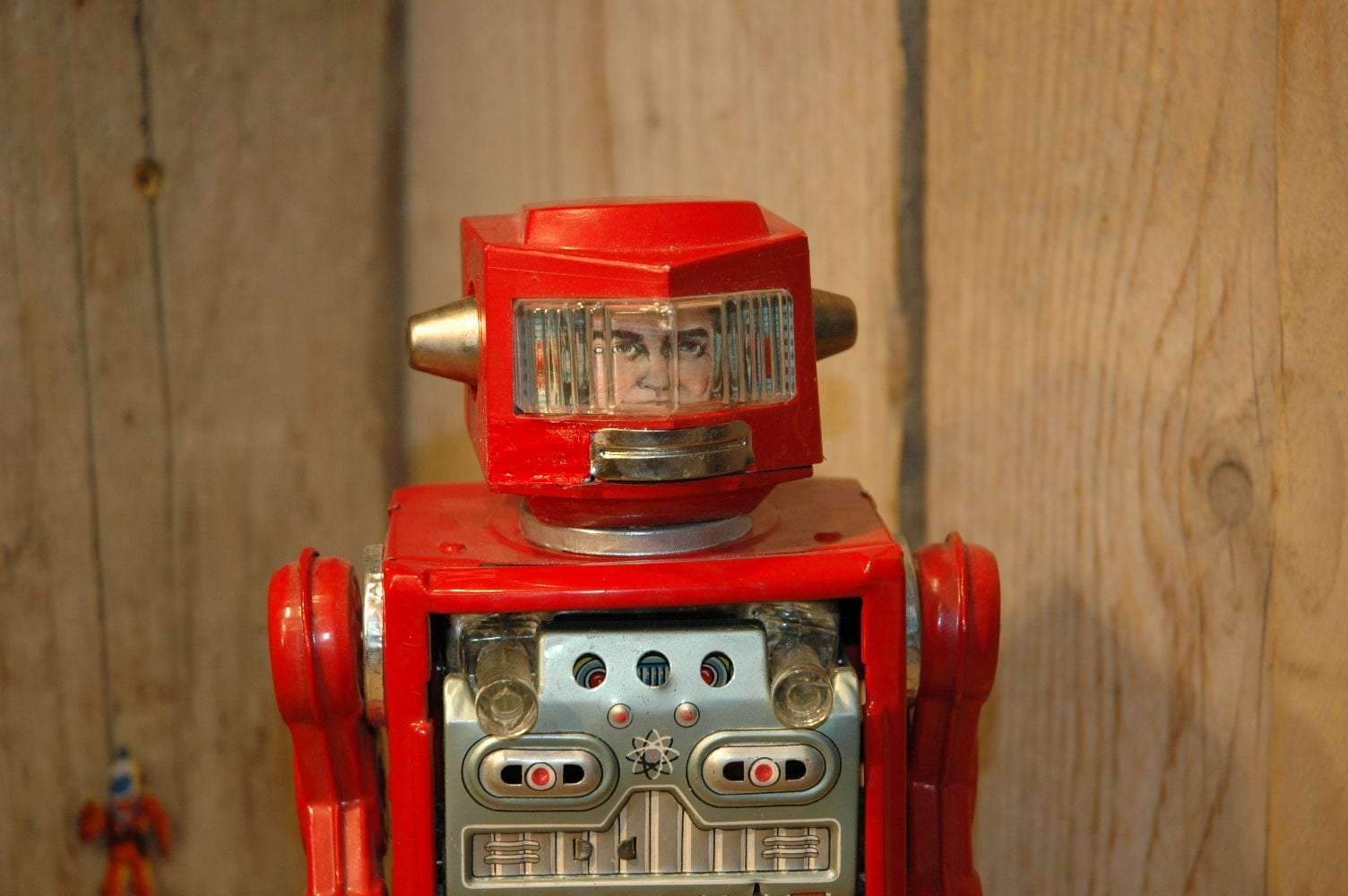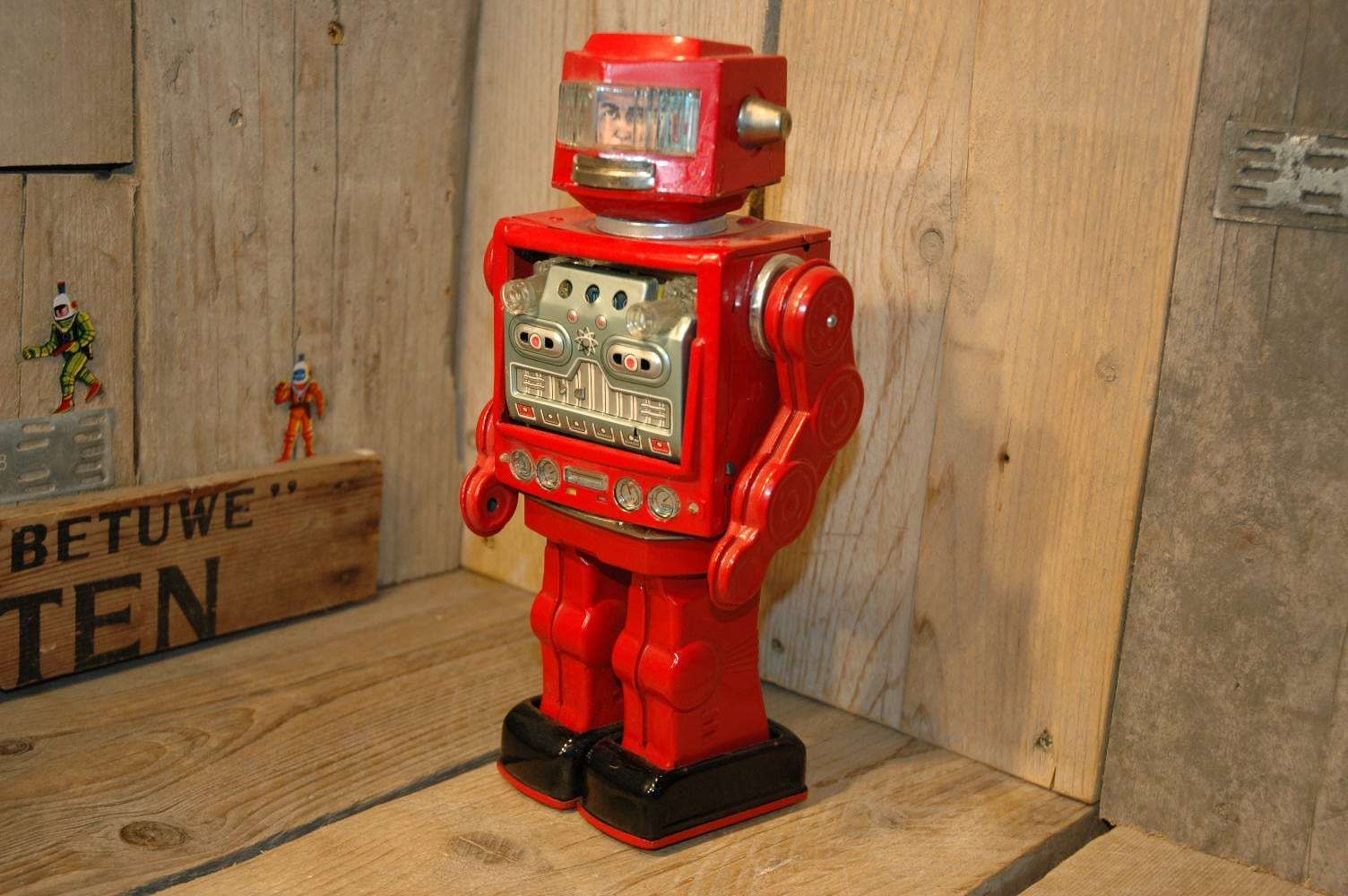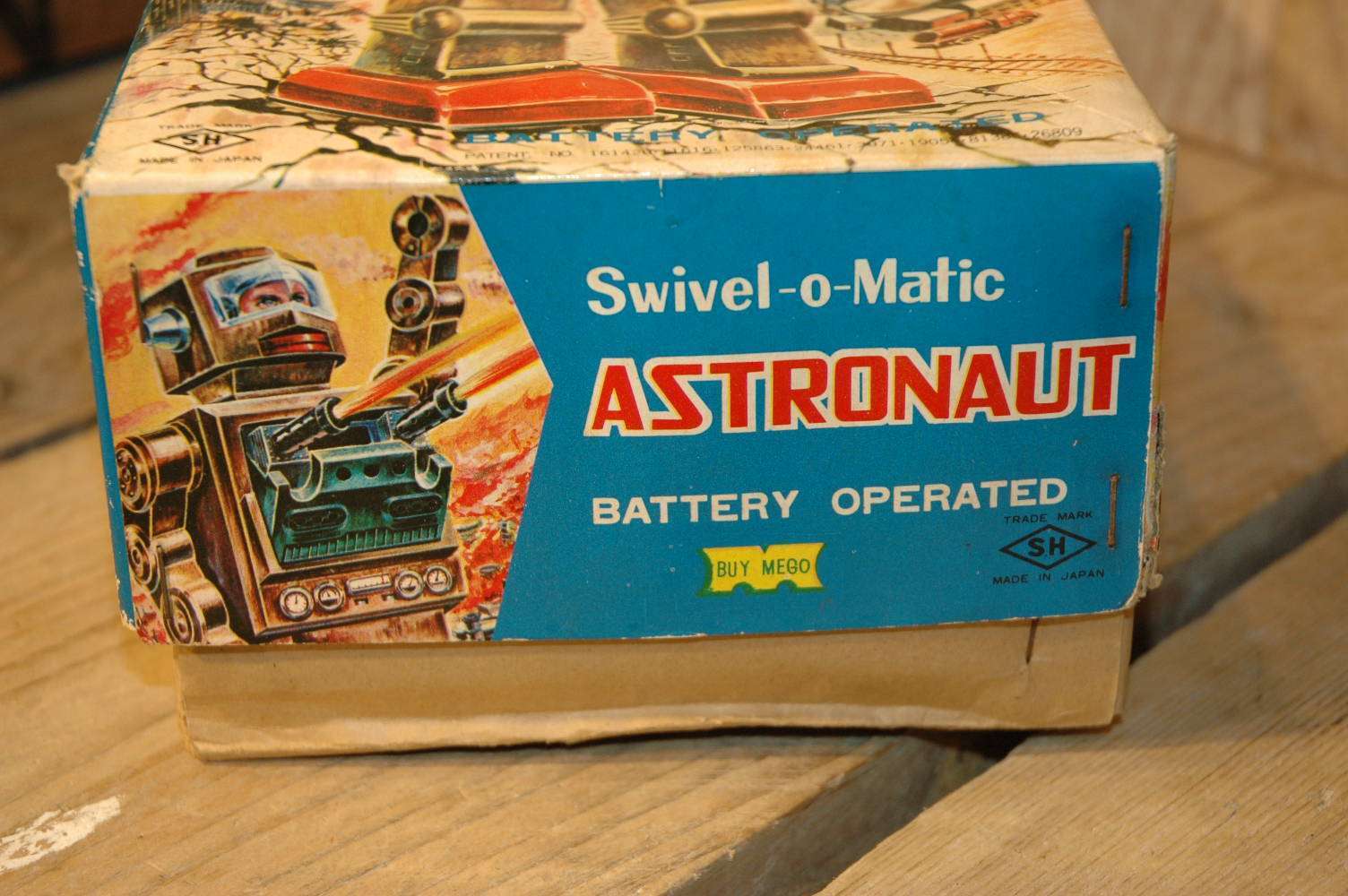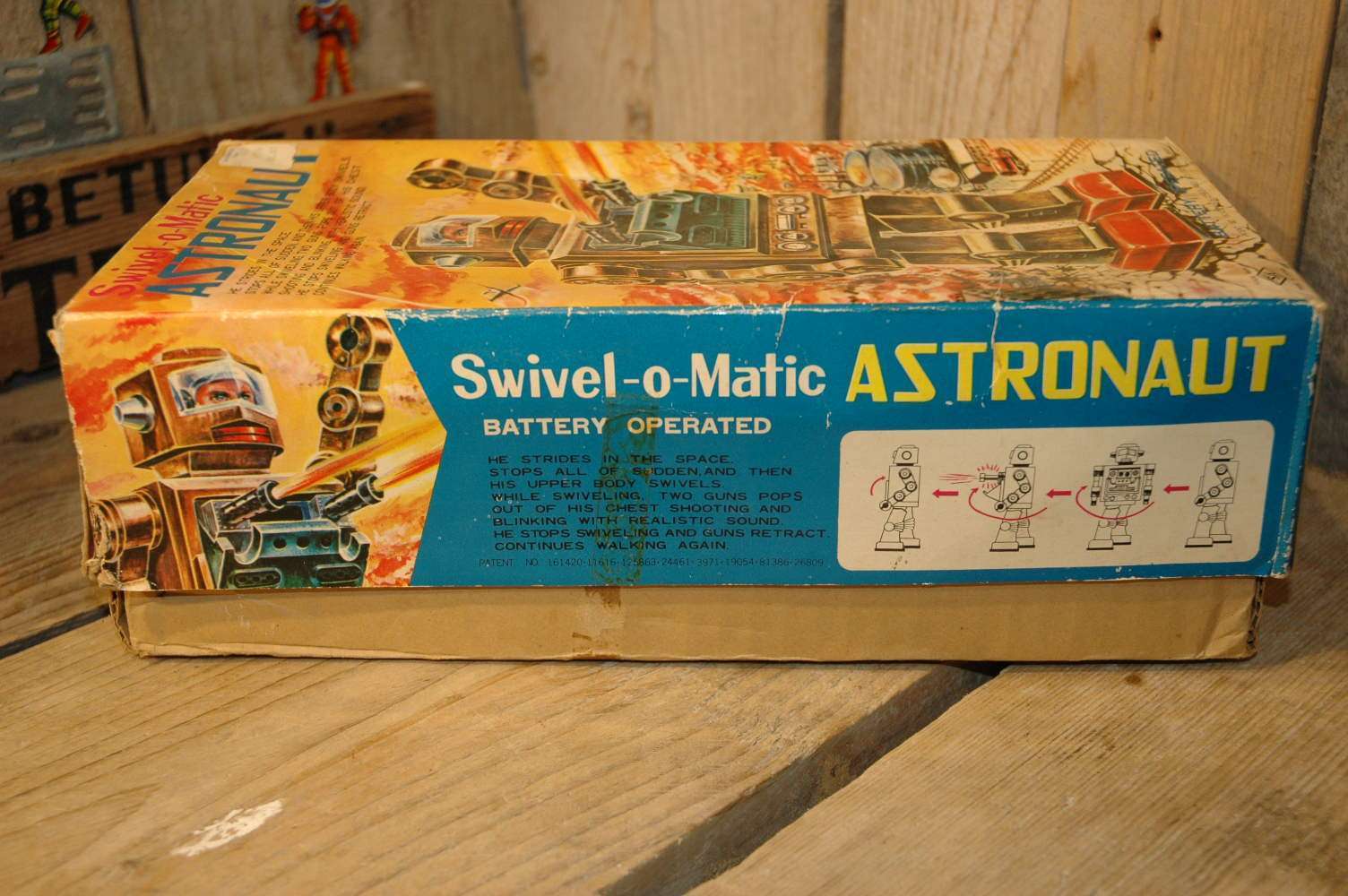 Horikawa SH – Swivel – O – Matic Astronaut  Red Variation.
This robot was build on a different platform than all its brothers with shooing guns… No doors that hide the guns this time but a sort of casette that holds the guns.. while "Swiveling" (= Read rotating ) the "casette" pops out and the guns start to fire with lighted action and ratatata sound.
These astronauts were made in 4 different color variations. Brown, Silver, Gold and RED ! 🙂  In the story " collect them all" most collections lack this red variation because its the most scarce one in this series.
Swivel o matic astronauts were build in Tin and some of them already had the influence of the ending of the golden age because some had plastic parts.
These robots are found with plastic arms and heads as far as my information goes. Made by Horikawa in the late sixties.
Still the magic remains and these Swivel Astronauts are much searched for and I understand why.. they simply look Awesome !.
The condition of this Red Astronaut is excellent but there are some flaws to mention.  First the head shows a lot of tape residue…Because of the plastic head i dont try to clean it because it can only be removed by aggressive products so I left it as it was… There seems to be a small repairs done on the left side of the mouthpiece.
The robot is in working order but has problems with walking.. He works fine and strong and swivels perfectly. His gun and ratatata sound works fine but he is not the best walker anymore.. He sometimes moves a few steps and then stops… As i did not want to open up the robot for this i will leave the choice to repair this or not to the new owner..
The GOOD news is that the robot displays PERFECTLY and the overall condition is very very nice.. no rust or any damage, clean litho and color and accompanied by its original box in excellent condition. Box has a tear in one of the side panels.
A scarce color variation that is seldom seen in the market… this is the first nice one i had in 10 years !
Scarce robot !
CFP:  Contact me For Price    at     boogo.nl@gmail.com