Project omschrijving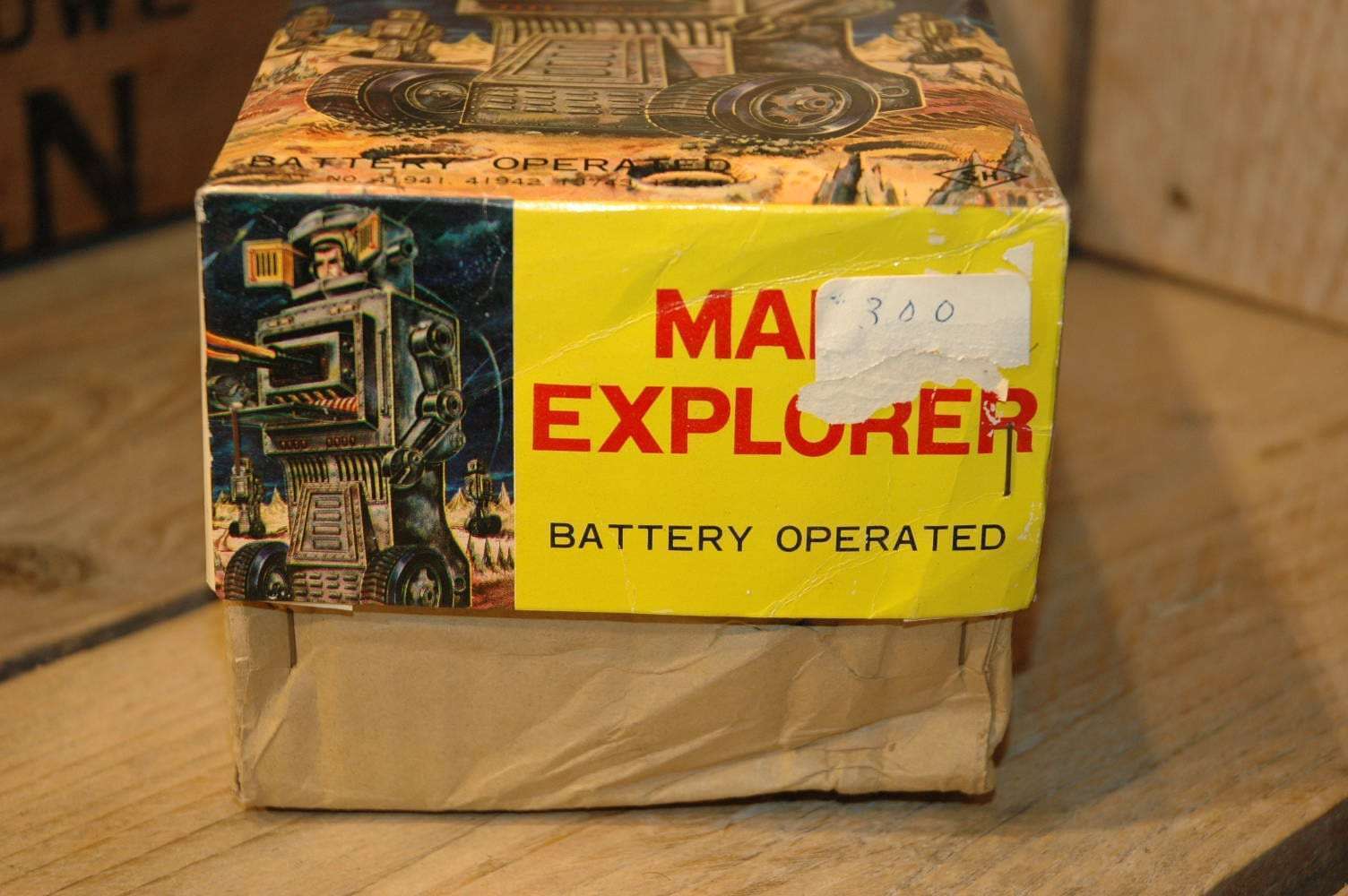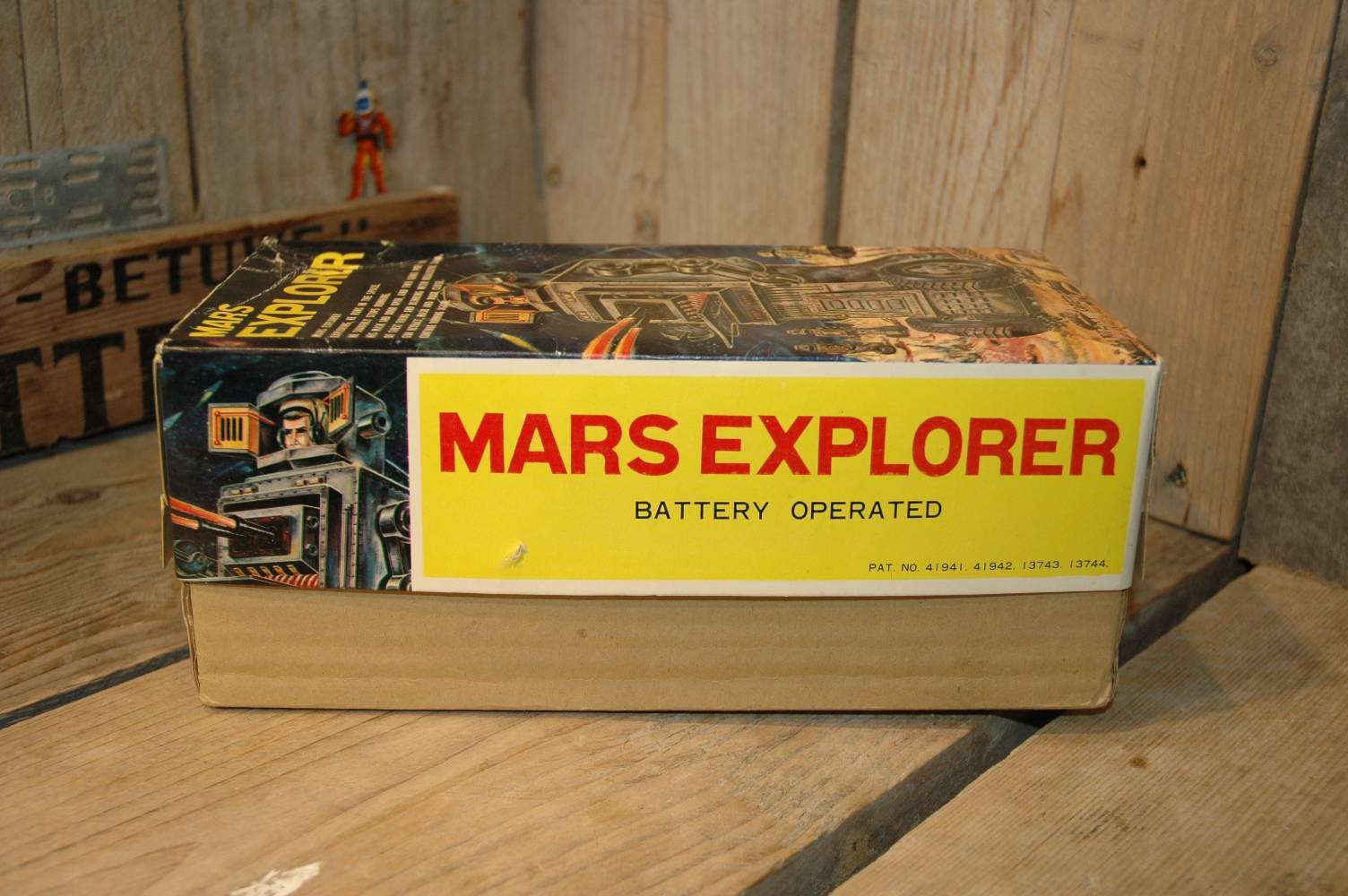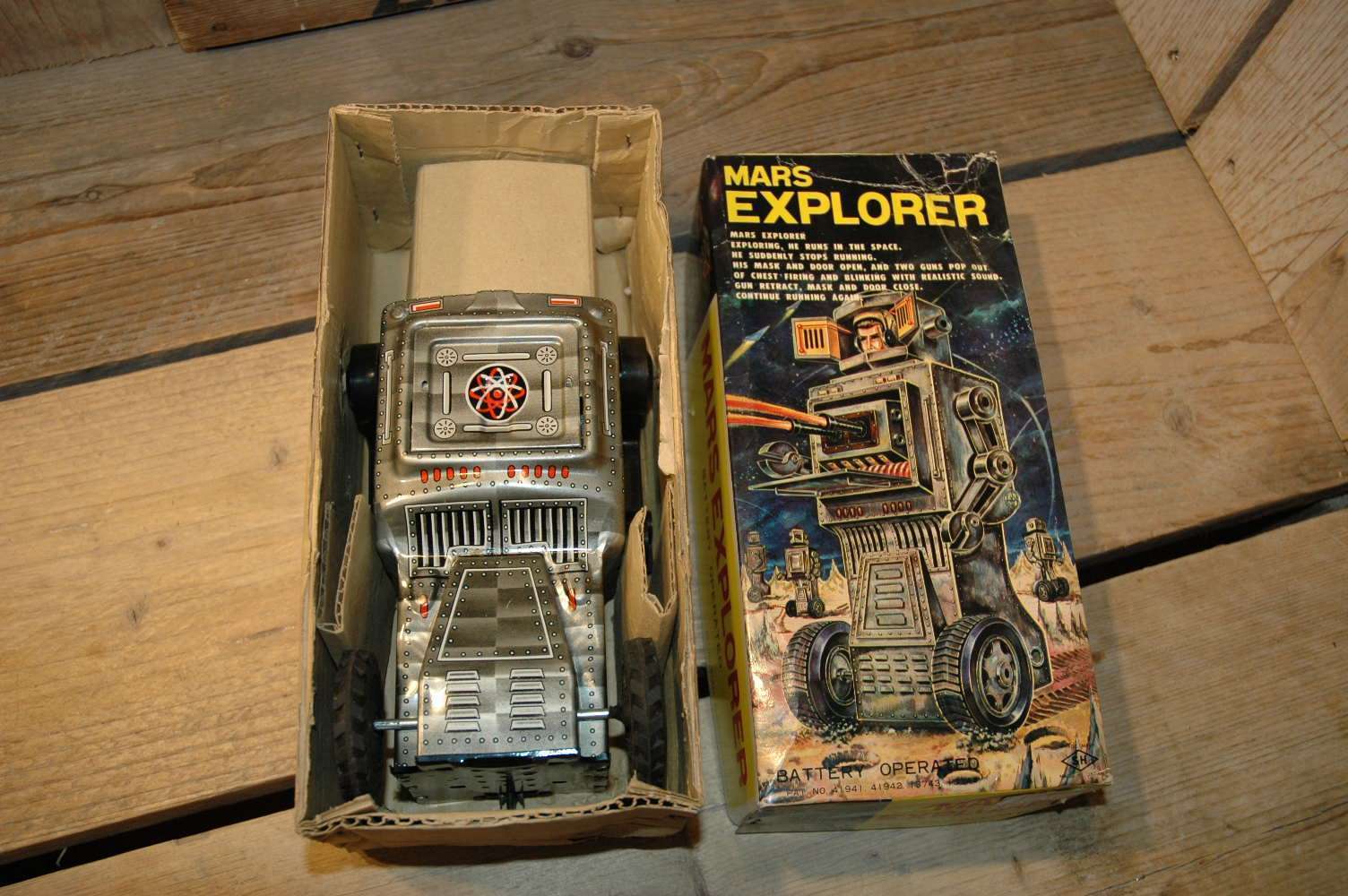 Horikawa – Mars Explorer.
I believe these robots were never before in my collection for more than 8 years and suddenly in a month time, they both showed up and this time its the grey one that crossed my path.
This hard to find robot was made in the early sixties by SH Horikawa in Japan. Made out of beautifully lithographed tin with a grey pattern. The actions are rolling forward and when the robot stops, the robot reveil its astronaut face with shooting and lighted guns and real robot sound.
This type of Mars King was made in 2 variations, red and grey and are both scarce robots to find in any condition. I found the red one in Italy some time ago in good condition. This grey one comes from an estate in the US and looks to be never been played with. The robot is complete, all original and works fine and strong and comes with its original box.
The condition of this robot is near mint and in absolutely pristine condition. if you are looking for the best than look no further because you will not find a better example than this one. The robot is unplayed with old stock and survived the years very well simply because it was not working when it arrived here. After repair it was clear that the robot never worked from the start because 2 wires were loose and looks to be never attached… There are simply no flaws to mention on this robot, it works fine and strong with all the actions, is complete and all original and comes with an excellent to near mint box as well.
This scarce box has 2 tears in the upper corners but its not even visible from the outside. the toplid front is really perfect and some wear in the upper right corner is the only thing to mention. The box comes with the original inserts as well.
Very scarce robot in this pristine condition.
CFP: Contact me For Price     at      boogo.nl@gmail.com