Project omschrijving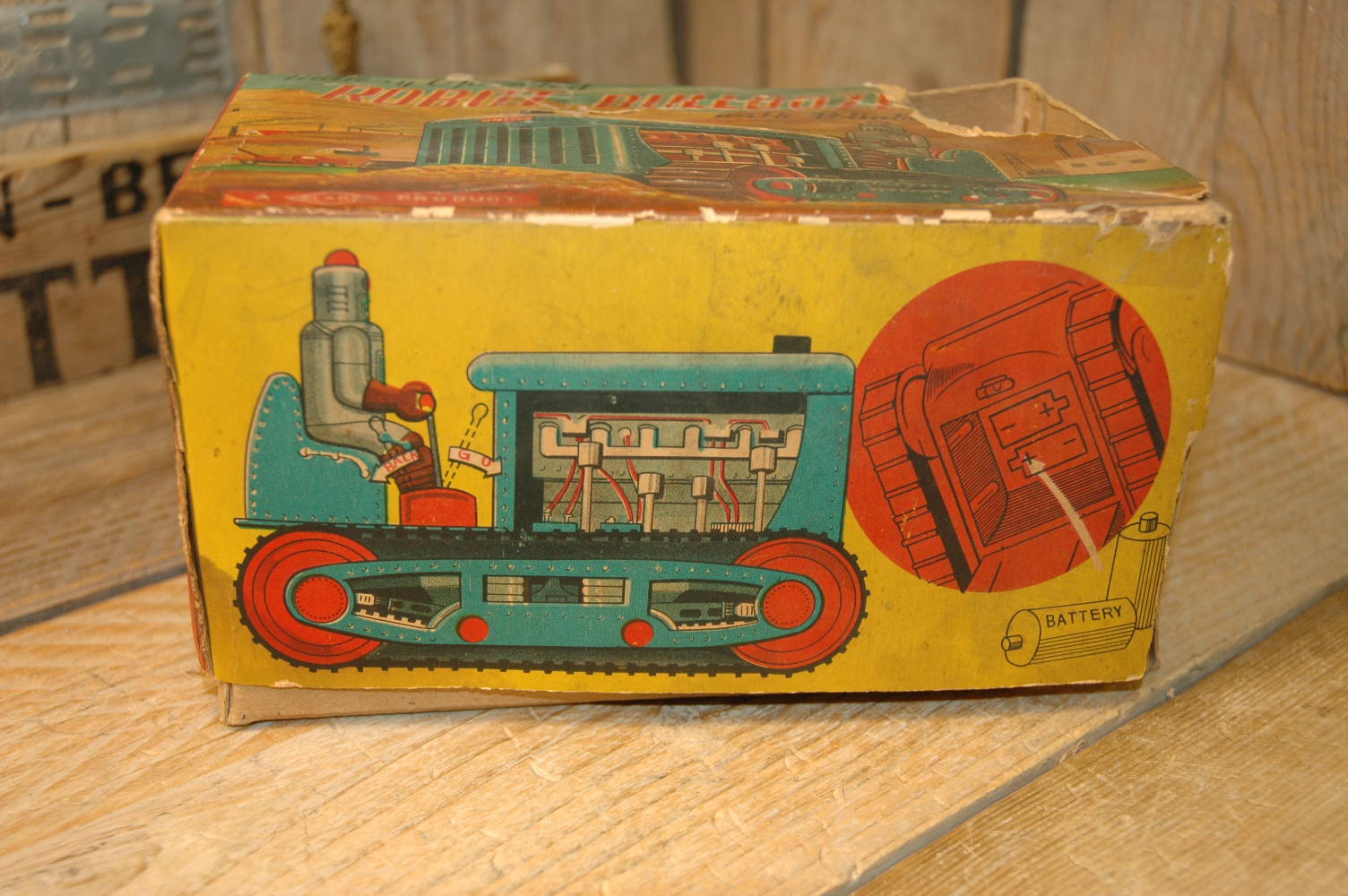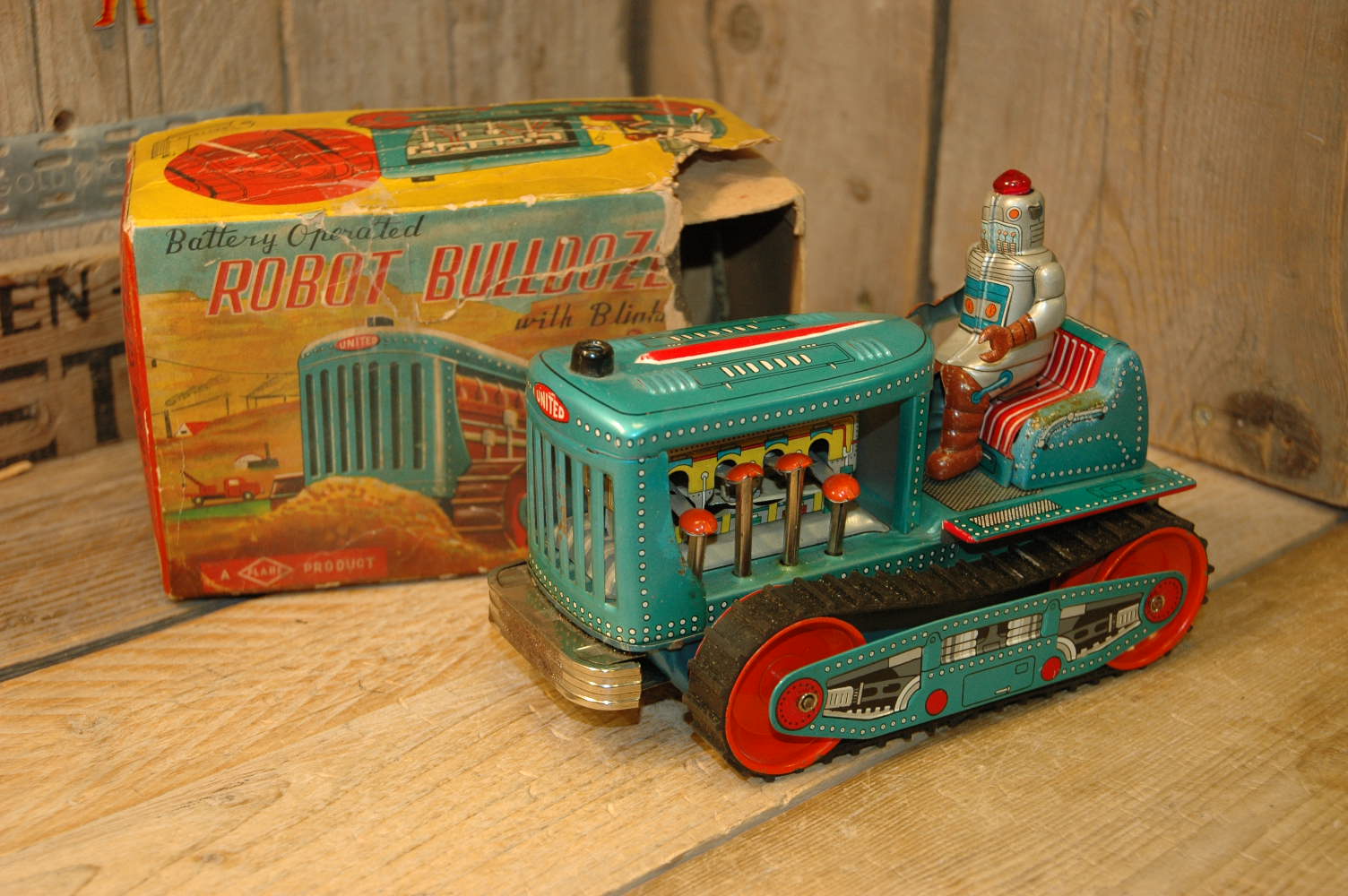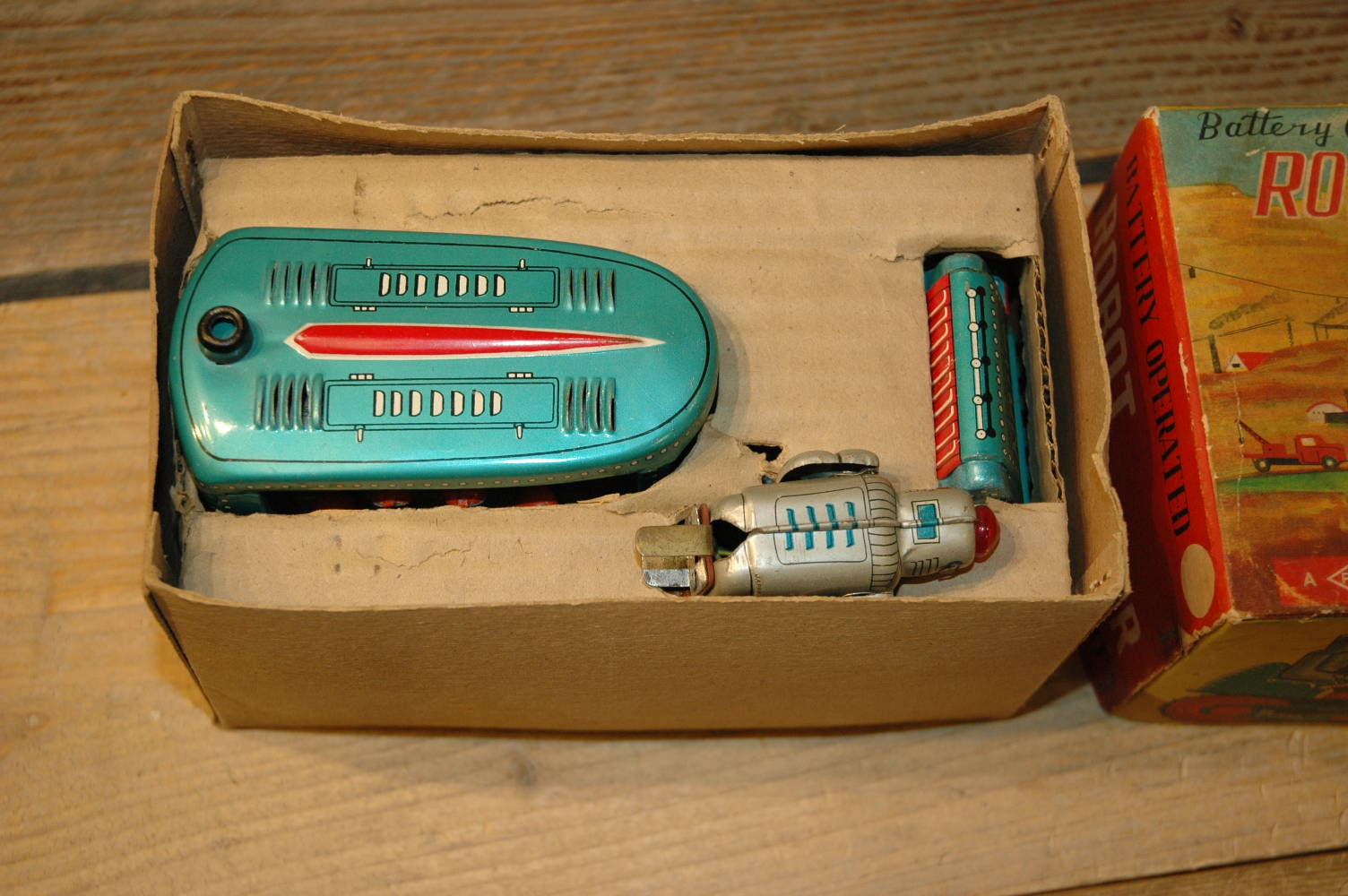 Flare / United Pioneer Company – Robot Bulldozer N0.115 with Blinking Light
I believe its about 10 years ago that these appeared on ebay as a lot. A guy found a lot of about 10 of these in a barn. I still remember the pics, very cool. 10 unused and unplayed never seen robot space toys in various conditions.. from totally rotted and rusted away to excellent examples. time did its job and also some rain were the ingredients for a mixture of rare robot and spacetoys.
I was able to grab one of the lot.. not the best and not the worse one..:-) Non of these toys were working but all were "old stock " and unplayed with. I kept this one not working in my collection for all those years.. its time to let it go and i took the time to get it going again ( just a loose soldering by the way )
Although this Robot Bulldozer is not perfect its complete, all original and in full working order. The box is original but missing quite a big section.. but hey.. the box is here !.   The condition of the Robot Bulldozer i would rate very good to excellent. there are 2 spots with some corrosion as shown in the pictures. one on the driver seat and one on the front of the bumper. Further the toy is very very nice. The robot is a loose piece that you can add ( or not ) and has a light on his head ( original ) that blinks when the Bulldozer is operational ( movement forward and backward with moving pistons) runs on 2 tracks ( original ) and the toy takes 2 C-Cells.
Over the years i have seen 2 or 3 others show up again and all were from that one and single lot of 10 pieces out of that Barn find. An absolute rare and scarce toy from which i believe only these 10 from the barn are known to exist. Made in Japan, probably in the early sixties. A Flare Product by United Pioneer Company.
A fantastic piece with a nice history… Rare and Scarce.. .Unique Robot / Spacetoy.
CFP: Contact me For Price        at           boogo.nl@gmail.com