Project omschrijving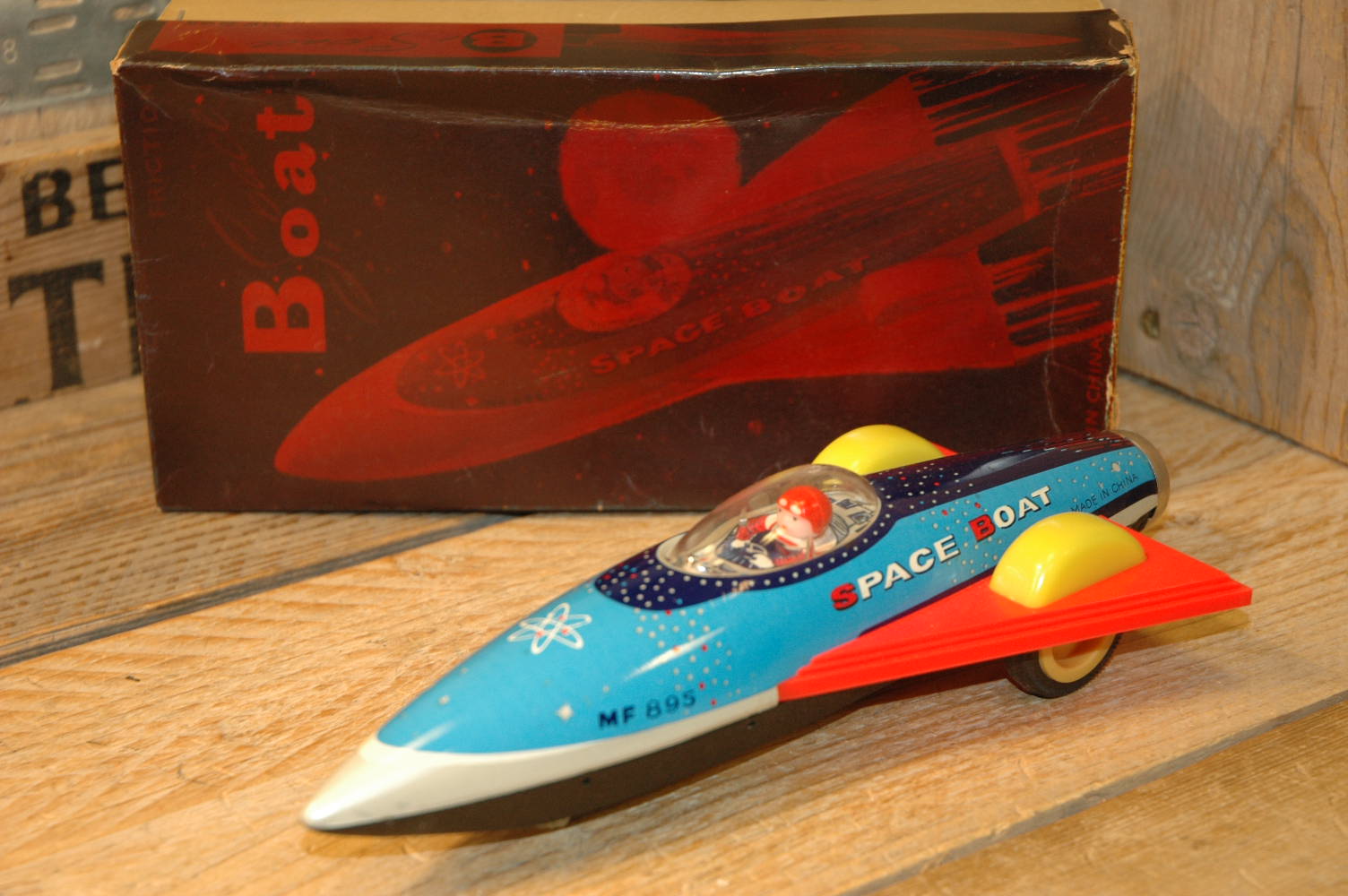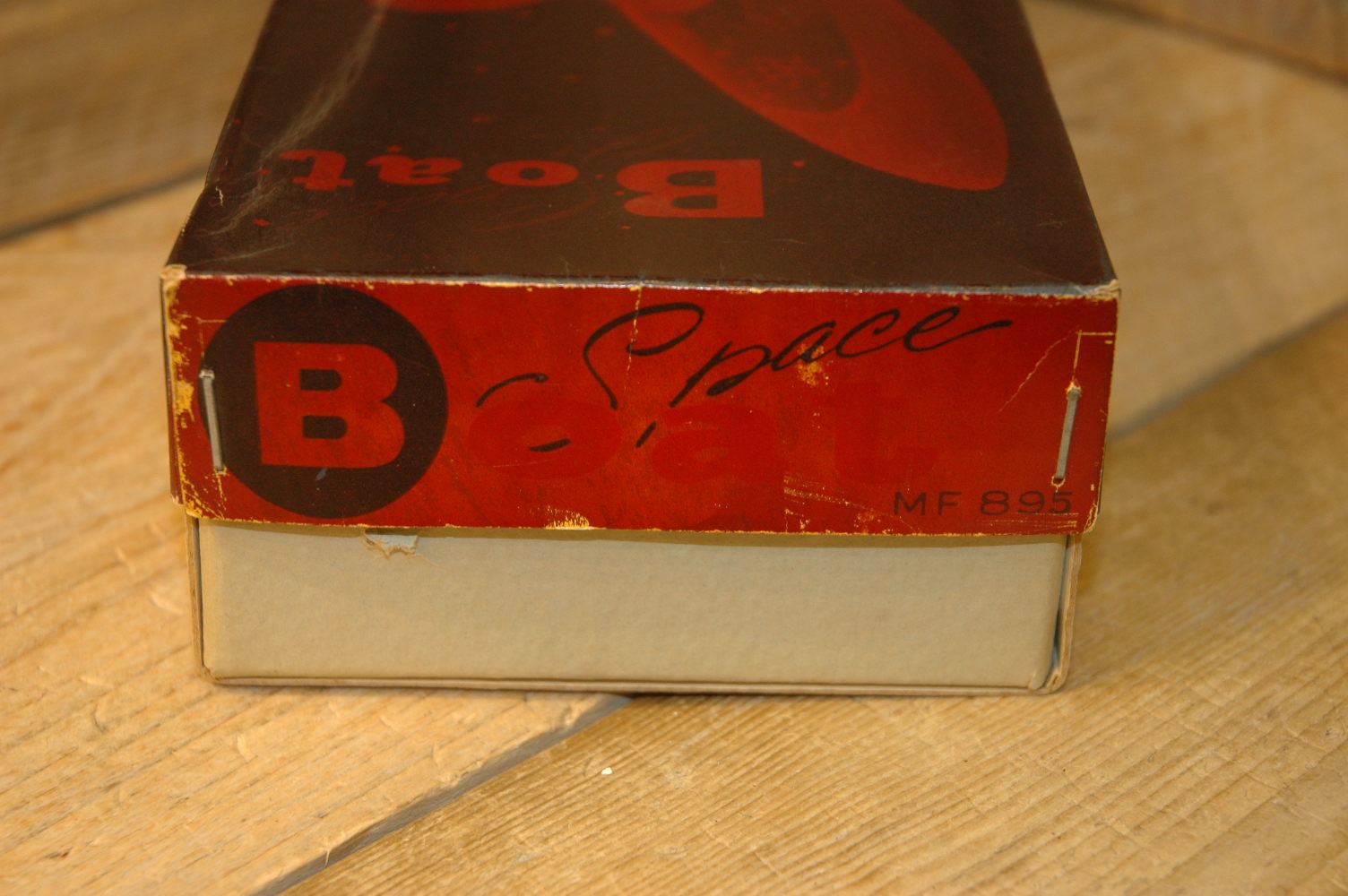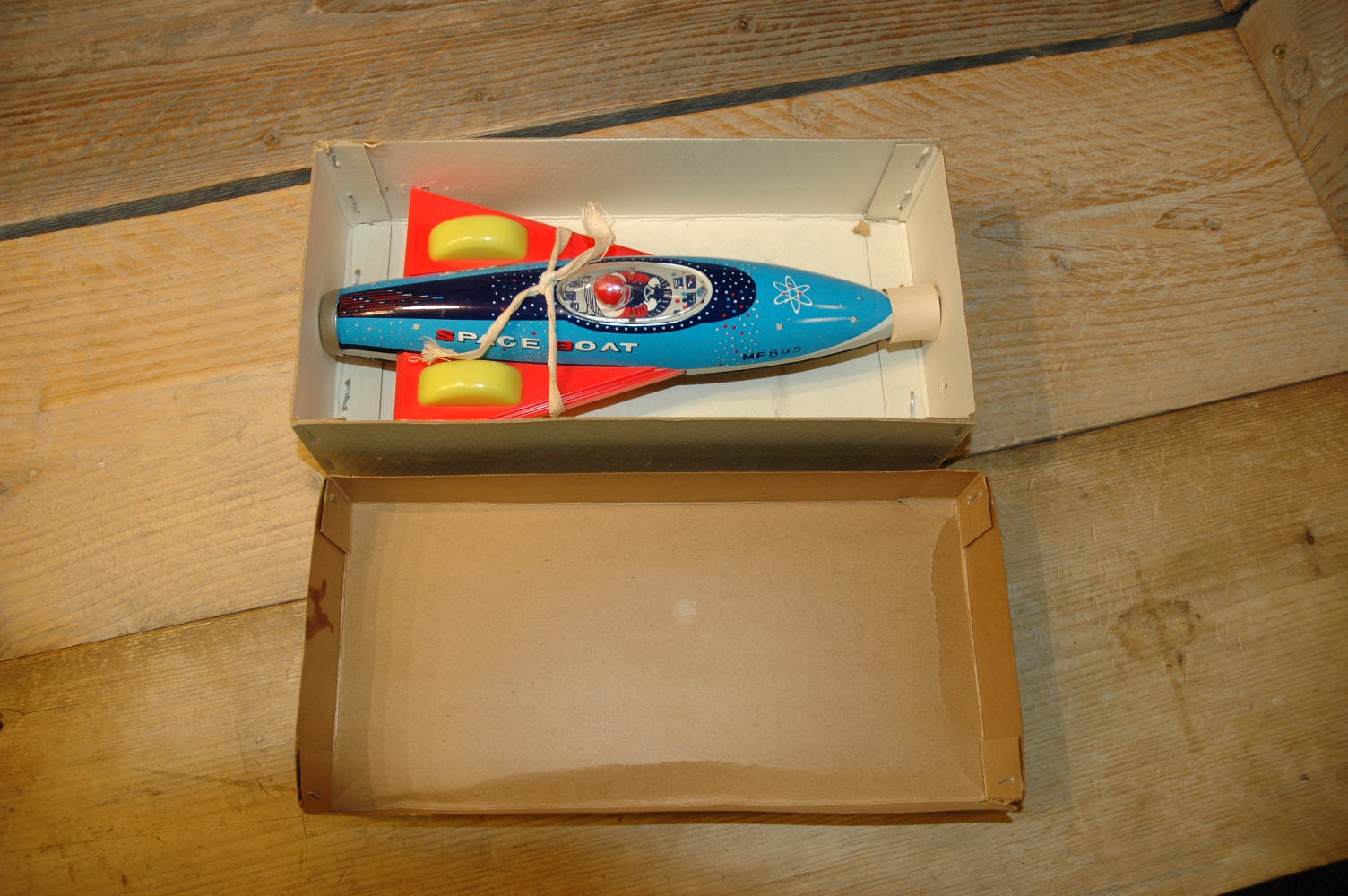 China – Space Boat MF-895
Well, with this toy and its box, the term "red china toys" are entering a new dimension… Made in the early days of china tin toy making. One of the most scarce and rare toys from this era. I have seen only a few of these space rockets pass by over the years.. always in bad condition.
This one however just left his red box for the very first time to make some pictures 🙂 I dont believe it was ever taken out before. Kept stored in its original box for all those years. with friction mechanism. Made out of tin with plastic wings. One of the best rockets ever made in the "red china" era.
The box.. i dont believe it was ever sold this way in black and red. I have seen one picture of this box online and that one really showed colors so something just have cause this black and white color.. the lead, used in the toy perhaps.. who will tell..
anyway, the box is original and in excellent condition. The toy is mint, unplayed with. no flaws to mention.
Extremely rare and scarce toy with box, you will probably never see one again in this condition !
Made in China – Space Boat MF 895.. wont get any better `:-)