Project omschrijving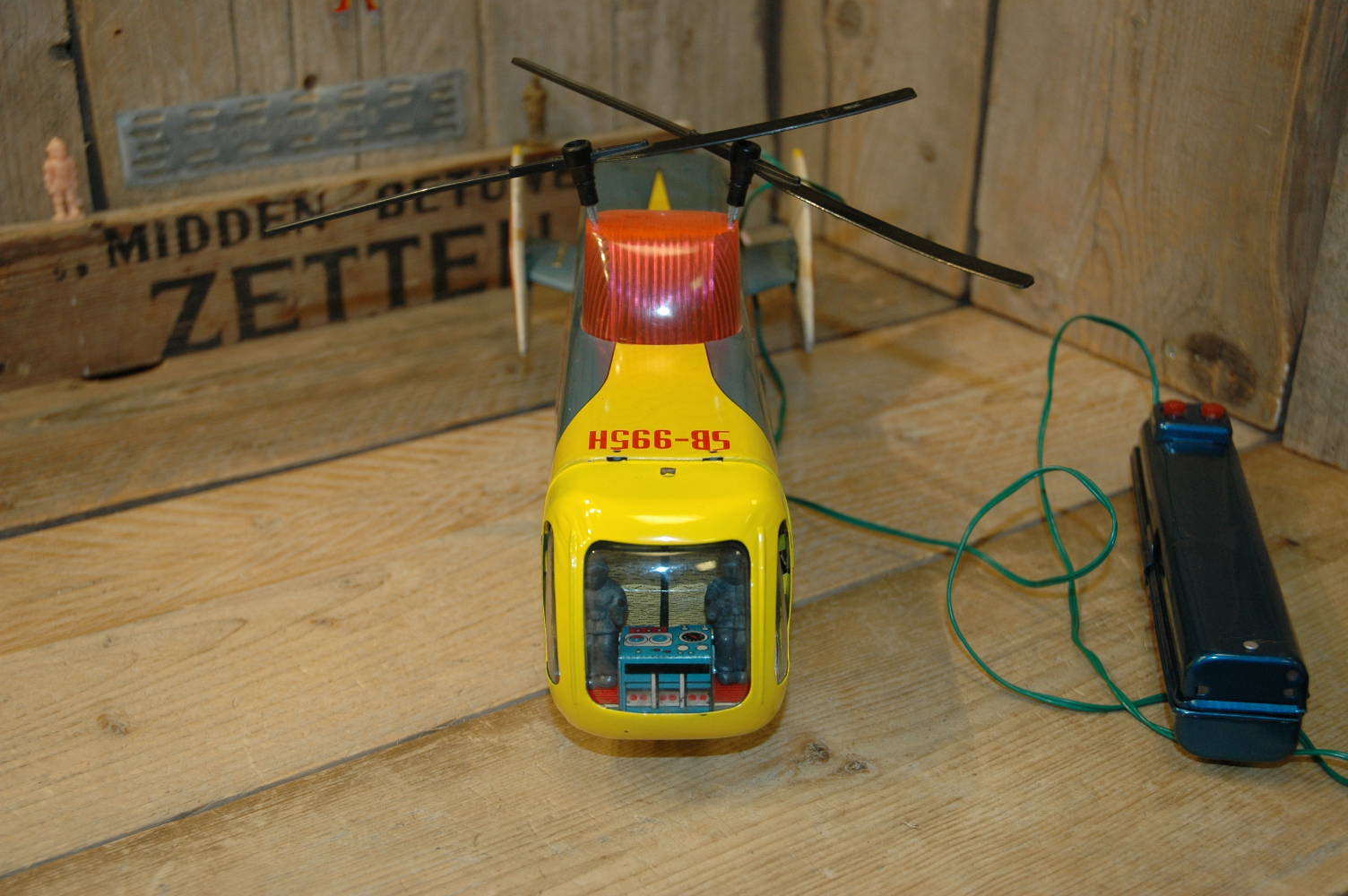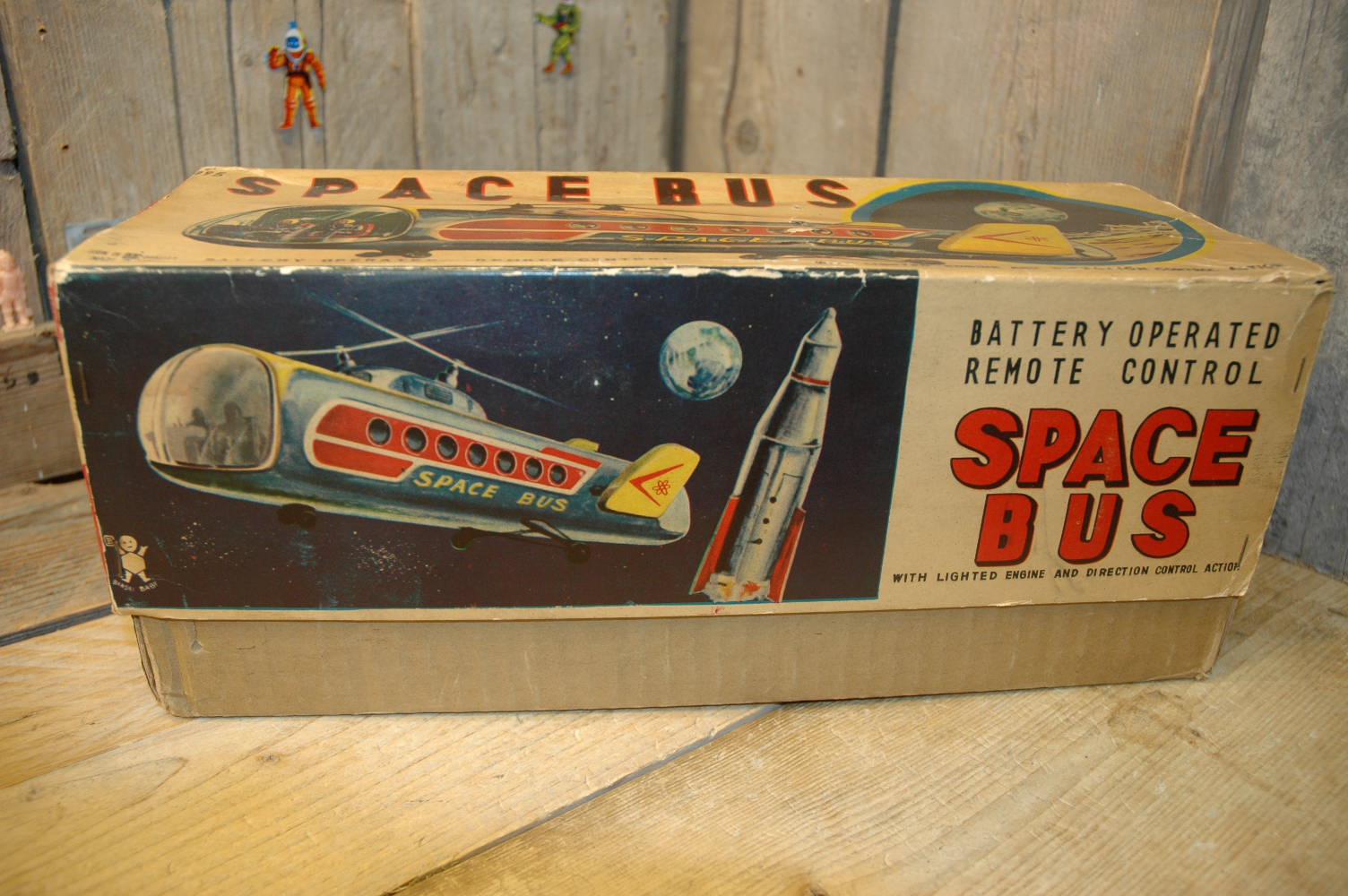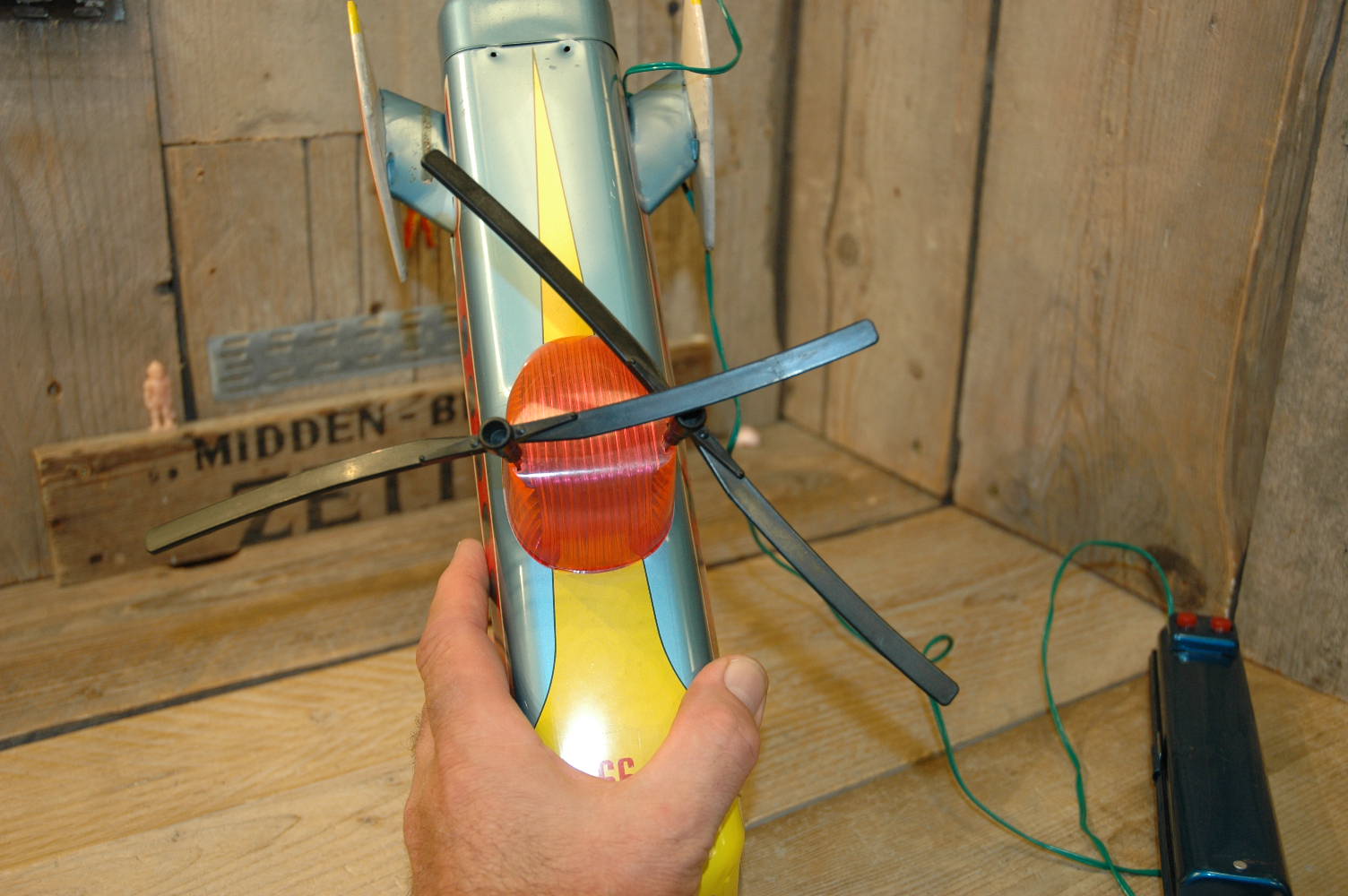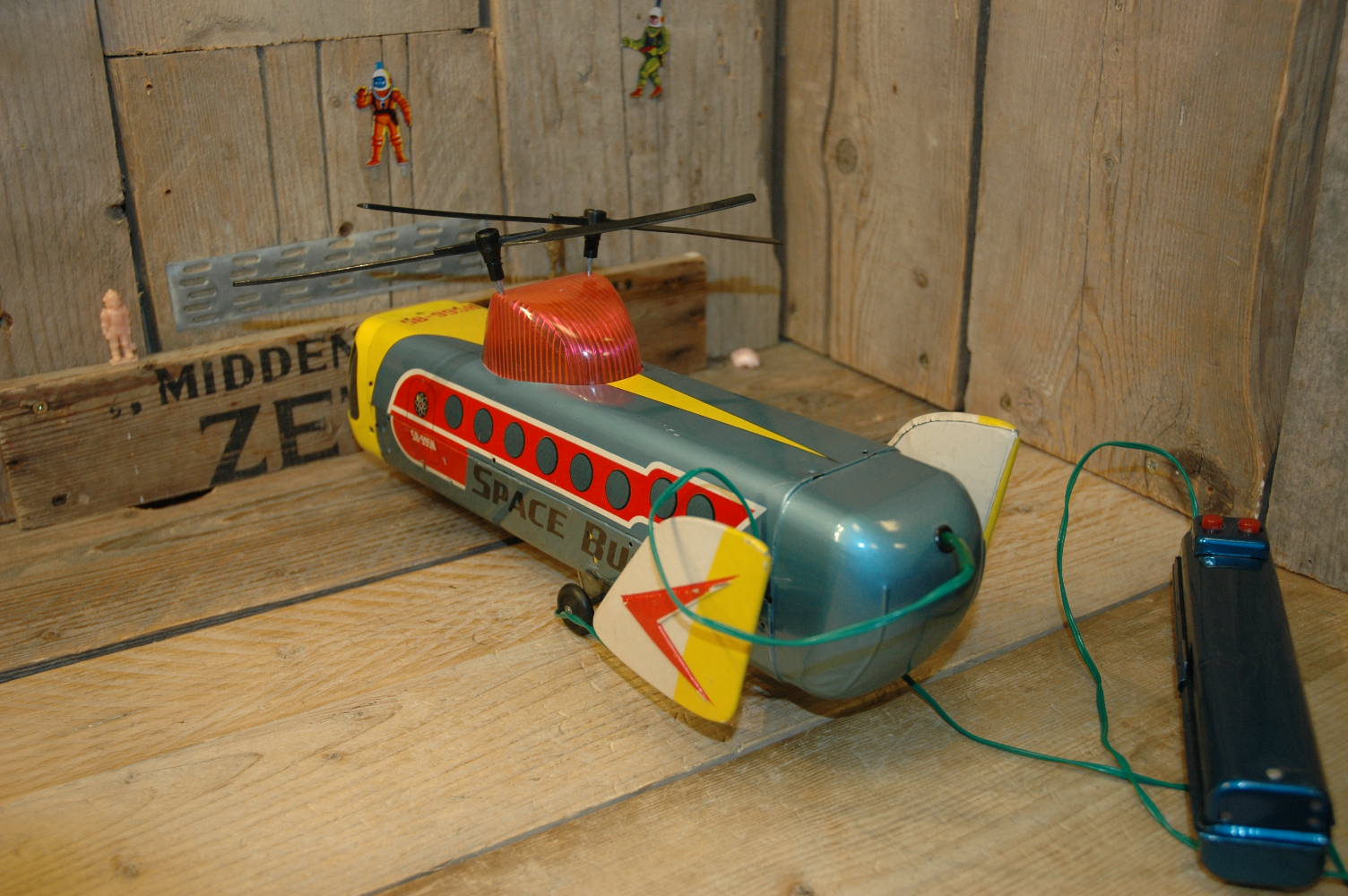 Bandai Space Bus.
My search for some more information about this toy ended up a bit weird.. Now you can not find that much about this toy and the info you CAN find shows that the toy was made in 2 versions with white and with black wings.  A closer look brought me to the Bible of tin toy space collecting: Alphadrome and guess what.. the Space Bus there is the same version as you can see here on my website.. even better. .the one showed on Alphadrom IS.. this particular one ! 😉 its the same toy.
Now that brings the question if this toy was made with these wings or that the one with the white wings is correct.. Not sure and I found a second version with black wings on the internet so I guess they are made with both black and white but again.. not 100 % sure about that
What remains is a fantastic piece of space toy history.. a space toy like no other.. a space bus.. rare and scarce. Made by Bandai in the Mid Sixties in Japan.
Tinmade lithographed and battery operated with forward and reverse steering action and rotating wings on top of the bus with a lighted dome underneath.
The condition is excellent with some minor wear. Original Remote control ( takes 3 D-Cells ) and wire, original wings ! ? Original box for sure with fantastic artwork and ( like always ) a better looking toy on the box ! 🙂 In full working order. Condition of the box is excellent with some wear and tears as shown in the picutures.
2 small inserts are present.
Only a few of these seem to be floating around on this planet..I found this one close by.. in Australia hahaha so the bus did quite some traveling already.
Rare and Scarce toy and box.
CFP: contact me for price            at           boogo.nl@gmail.com